What are Sex Toys?
Sex toys are items or devices designed to enhance personal or couples' sexual pleasure and intimacy. They come in various shapes, sizes, and types to cater to different preferences and desires. Sex toys can be used for both solo and partnered sexual activities, aiming to stimulate erogenous zones, provide sensory pleasure, or aid in achieving sexual satisfaction.
Common types of sex toys include vibrators, dildos, anal plugs, masturbators, bondage and BDSM equipment, as well as various accessories like lubricants, massage oils, and lingerie. These products are typically made from body-safe materials and are intended for use by consenting adults seeking exploration and enhanced sexual experiences.
Sex Toys have evolved over time and are becoming more widely accepted and integrated into mainstream culture. They can be purchased from specialized adult stores, online retailers, and even some brick-and-mortar shops, depending on local laws and regulations. When choosing and using pleasure products, prioritizing safety is crucial, so opt for reputable brands and materials.
Why Use Sex Toys?
Initially, sex toys were introduced to aid individuals with sexual dysfunctions such as erectile dysfunction, difficulty achieving orgasm, or decreased sensitivity. Sex toys can provide additional stimulation and help overcome these challenges, offering different types of sensations and enhancing sexual arousal – essentially serving as medical aids.
As times have changed, sex toys have become a form of entertainment for people to explore new sensations and diversify their sexual experiences. Whether for individuals or couples, sex toys offer the potential for orgasmic pleasure and release. They provide a means for individuals to explore their own bodies and understand their preferences.
Enhancing Intimacy with Partners
Couples can use sex toys together to add excitement and novelty to their intimate experiences. Incorporating sex toys as part of foreplay or sexual activities can strengthen the connection and communication between partners. To spice up the relationship, sex toys can be used for playful experimentation, role-play, and BDSM activities. These adult toys can assist individuals in exploring power dynamics and engaging in consensual kinks.
Addressing Long-Distance Relationship Needs
For couples in long-distance relationships, remote-controlled or app-controlled sex toys can help maintain intimacy and connection despite physical separation. Notably, Magic Motion's Magic Flamingo is a Smart App Controlled Vibrator designed specifically for long-distance couples. Worth mentioning is that the Magic Flamingo has received the Red Dot Design Award, making it a cutting-edge and innovative smart adult toy.
Promoting Education and Awareness
Sex toys are often anatomically modeled after human structures, sometimes even through casting molds, making them educational tools for understanding anatomy, sexual responses, and sexual health. Just like the Magic Motion Xone, an Interactive Stroker Synced to Any Video, which simulates human anatomy and preferences, offering a lifelike experience that releases endorphins and provides relaxation and stress relief.
It's important to note that sex toys come in a wide variety and quality, and using high-quality, body-safe sex toys and adhering to proper cleaning and maintenance practices are paramount for a safe and enjoyable experience. Additionally, using sex toys should always be consensual between partners and respectful of your own boundaries and those of any involved parties.
How to Use Sex Toys
Sex toys are a broad term encompassing various types and functionalities, such as dildos, vibrators, Kegel balls, including products like Magic Motion's Magic Flamingo, Xone, and Magic Vini, designed to enhance your sexual experiences and provide pleasure.
How to use Stroker
Vibrators are classified based on their functionalities, including remote vibrators, G-spot vibrators, finger vibrators, wearable vibrators, and more. For those seeking the best vibrator, Magic Motion offers an excellent choice. Notably, the Magic Flamingo, as an app-controlled vibrator, provides a genuine sensation whether for couples or long-distance relationships.
Magic Flamingo User Guide
Before using the Magic Flamingo, ensure it's fully charged using the provided charging cable. Press and hold the power button on the Magic Flamingo to turn it on. The device may emit vibrations or light to indicate its active status.
Connect the application. Download and install the Magic Motion application on your smartphone. Pair the application with the Magic Flamingo via Bluetooth. Open the application to access various vibration patterns and modes. Experiment with different intensities, speeds, and patterns to find what pleases you. The application also offers customizable options based on your preferences.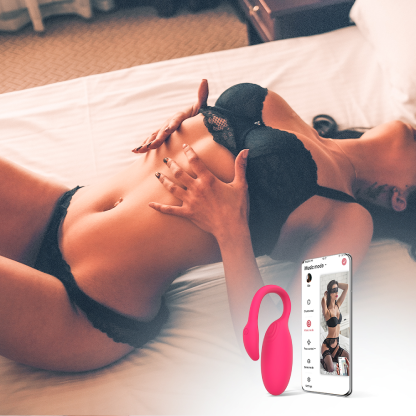 Apply water-based lubricant to both the device and your erogenous zones. Gently insert or place the toy as needed, using the application to control vibrations and modes. If using the Magic Flamingo with a partner, they can remotely control the device's settings through the app. This can add excitement and intimacy to long-distance relationships or shared experiences.
After use, thoroughly clean the Magic Flamingo with warm water and mild soap or a designated sex toy cleaner. Allow it to fully dry before storing it in a cool, dry place.
How to Use a Stroker
Strokers, also known as masturbators, come in various classifications and designs to cater to different preferences and sensations. Common stroker types include Sleeve Strokers, Vibrating Strokers, Automatic or Electric Strokers, Double-Ended Strokers, and more. For those seeking the best male stroker, the Xone is an excellent choice, offering a lifelike experience through video-syncing technology.
Xone User Guide
The Xone is an electric masturbator. Charge the Xone sex toy using the provided charging cable until fully charged. Press the power button to turn on the Xone. As an interactive stroker, it offers 10 customizable motion patterns, paired with the SyncMo or Whats Sense application for a realistic sexual experience.
Vibration control. Explore different vibration patterns and intensities using the buttons on the SyncMo device. Some devices may offer multiple modes and intensities to choose from. With SyncMo, the movements of any content, whether recorded or live, can be synchronized with your sexual activity.
Apply lubricant and gently insert or place the toy as needed using the Xone, enjoying solo pleasure. You can also incorporate it into partnered play to enhance sensations during foreplay or intercourse.
After each use, clean the Xone thoroughly with warm water and mild soap or a designated sex toy cleaner. Store it in a safe place after ensuring it's completely dry.
Please note that these guidelines are provided for informational purposes and should be followed with consideration of individual preferences, safety, and the manufacturer's instructions for each specific product.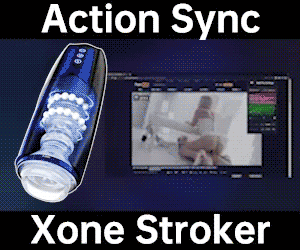 Where to Purchase the Perfect Sex Toys
When seeking the ideal sex toy, you have a range of options available to ensure you discover one that aligns with your preferences and desires. It's crucial to opt for a trustworthy and dependable source. You can buy from Specialized Adult Stores, or from Online Retailers. When making online purchases, prioritize product quality and safety. If you're uncertain about selecting a store, you can seek guidance from the Best Online Store to Buy Sex Toys in 2023, helping you choose the most suitable option for your needs.